In today's world, we have all the information we need in our hand-held devices. Through a quick Google search, you can find home remedies, recipes, gardening tips, and anything that you can think of; but are you researching your contractors? Research is more crucial than ever and requires a little further digging than the first Google answer. Here are some of the top reasons why researching your local roofing company is important.
A Well Reviewed Contractor
First when researching a local roofing company is looking at the Google rating and customer reviews. However, the number of reviews is what tends to stand out the most. It is easy to have a 5-star rating if you only have a handful of reviews. Though someone who has hundreds and still maintains a high star rating is going to speak more reputable. Google reviews give you the advantage by giving you an opportunity to make an educated decision when choosing a company. We want our customers to be genuinely satisfied by the end process. Ensuring writing a good review will come naturally and be true to their experience.
Now that you have found a company with good reviews, it is time to see what they bring to the table. At Stonescape, this is where we shine. As a local roofing contractor in the Northern Front Range of Colorado and Southern Wyoming, we strive to offer more than your "Chuck in a truck". Not only do we have offices in both Colorado and Wyoming, but we constantly have our team all over the area covering wherever the needs are and striving to make the best impact we can to support our communities. Maybe you have seen our wrapped trucks around?
Fully Staffed Roof Contractor Team
We are proud to have a full office staff, Quality Control Inspectors, In-House Laborers, and managers in each department. Many roofing contractors do not provide team support and are likely doing just about everything themselves. Having a team to support our Consultants not only helps them be more available to our client's needs but benefits the client in having support as well. Dealing with insurance companies during a claim is not always an easy task, but that is where we step in. We have a supplement department that specializes in negotiation and knowing the codes for your city. Ensuring you are being paid what is justifiably owed to you from the insurance while making sure your home is code compliant.
We have an estimating department that can write up an itemized estimate for any product you are interested in. Also a residential operations department, commercial operations, quality control, business managers, and a marketing director. One of the greatest perks to our value is our warranties. Offering a 10-year workmanship warranty on our roofs, alongside the manufacturer's warranty. This sets us apart from many local roofers because the industry standard is usually only around 2 years. We even have financing options! Our focus is on installing more than just a roof, we install roofing systems that last.
Well Rounded Local Roofers
Many roofing contractors only focus on shingles because it is the most common, but also the easiest roof to install. Stonescape offers all roofing systems. We cover shingles, metal, stone coated steel, flat roofing, and more. From residential to commercial, we are taking care of our community one roof at a time. Our company is consistently training, learning, and growing the business so that we can make an even bigger impact and stand apart from the competitors.
Often roofers agree to do a specialty roof without having the experience or knowledge to professionally install it. Between our entire team, it is credible to say we have almost 150 years of experience. Having a local roofer for both residential and commercial not only is convenient but is stable. Can you imagine having a roof leak from a recent storm and your roofer who installed it either lives in a different town or even a different state? Would you have a backup ready? With Stonescape, we are readily available and present for all our customer's needs – no backup necessary!
Licensed and Insured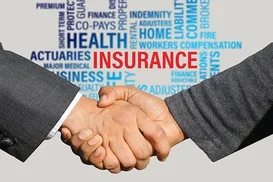 This is a fundamental requirement for any contractor, however, not all contractors are insured. The company being insured for General Liability and Worker's Compensation is essential, but what about their subcontractors? We are extremely strict in this department because we believe the safety of all is crucial. All our sub-contractors are required to carry General Liability and Worker's Compensation. This alone sets us apart from many other companies in the area. In addition to being fully insured, we are also fully licensed in every city we perform work in. Ensuring that we are approved by the city and are doing our due diligence. There are many online platforms to look up contractor license verification.
As your local roofing company, we want to help get you back to a pre-storm condition. Investing in a 50–100-year metal roofing system costs less than asphalt shingles in the long run and protects your investment. As a result of upgrading to a metal roofing system, our clients are seeing their insurance premiums and energy bills reduced by as much as 30-50%, home values raised by 3-5%, and their roofs are lasting 3 times longer than neighbors.