Kansas City Roofers You Can Rely On For Residential Roofing
Why you can trust our Kansas City roofers to get the job done
Your property is your most valuable investment and prized possession. When safeguarding it, your roof serves as the primary shield. It's often forgotten by homeowners until the storm season hits. Stonescape Steel Roofing, an acclaimed Kansas City roofer, has been catering to residential roofing needs for years. We serve the whole Kansas City area with metal roofing, windows, siding, and more. Why wait? Contact our experts today for a free inspection and consultation.

What property Owners Are Saying About Stonescape Steel Roofing
Stonescape Steel Roofing was wonderful to work with. During the March 2021 snowstorm, a large branch fell on our roof and punctured it in many places, and tore off... read more our gutter. Stonescape was able to come out immediately to patch the holes and give us a temporary gutter while we dealt with insurance for a roof replacement. Erika also worked with us and our insurance company to make it as pain-free as possible. Her whole team is knowledgeable, professional and respectful or our time. I would highly recommend Stonescape Steel Roofing.Services: Gutter installation , Gutter repair , Storm / wind damage roof repair , Roof inspection , Roof installation , Roof repair

Fort Collins Area Chamber of Commerce


September 8, 2021

The Owners of StoneScape Steel Roofing, Rob and Erika are two of the nicest, smartest and diligent people I have met to date in the roofing industry. I am... read more an attorney in this industry and I have met 100s of roofers over 30 years. When I need to find a solution to my constant ice damming problem at my home in Breckenridge, I met with the distributor of the impeccable product and asked who he recommended to do my roof. Without hesitation he had me call Sean Points, a project manager at StoneScape. Sean created a custom package for my home and he was onsite every step of the way. Obviously the owners' values and ethics trickled down to Sean as his promptness and professionalism was impeccable. Sean's system looks fantastic and it saves me 30% on my winter heating bills. My home is 40% warmer and I received a credit on my homeowners insurance for installing this roof. I highly recommend Sean and StoneScape for all of your roofing needs.Services: Gutter installation , Roof installation , Skylight installation

Evan Wolfe


December 8, 2021

I am a commercial building owner in Fort Collins, so when I was in the process of renovating my property this summer I was eager to use a local roofer.... read more This paid off in spades when I contacted Sean at Stonescape Steel Roofing. He has consistently gone above and beyond in helping me with my roofing project, and even came up with an innovative way to address an interior insulation issue I needed to resolve. Sean thinks outside the box to get the job done. He communicates well during the process, and can be depended on to deliver what he has committed to doing. Best experience I could have ever hoped for! Thanks Sean for your integrity and expertise!Services: Gutter installation , Skylight installation , Roof repair

Gloria Kapelle


September 8, 2021

Stonescape Steel Roofing took care of every detail and followed through on everything they said they would do. Sean explained everything thoroughly to me, walked me through the process, never... read more pushed for any service I wasn't interested in, and had great communication throughout. On the day of installation, the crew was professional, courteous and hard working, and the roof looks great! They took extra measures to protect our newly landscaped yard from any debris damage and did a great job cleaning up afterwards. I couldn't be happier with my experience and I highly recommend working with Stonescape Steel Roofing.Services: Roof inspection , Roof installation

Matthew Winheld


February 8, 2021

I am happy with my experience with Stonescape, and I would recommend them to anyone looking to have a roof installed. When compared to other roofers, their bid was the... read more most competitive and the salesman that I interacted with, Sean, was easily the most knowledgeable. The experience was comfortable from start to finish, and whenever minor issues did pop up, they were handled professionally and properly. You won't get sold things you don't need, nor will you be stuck with something that just doesn't cut it. Their warranty is also easily the best. You can't beat a 10 year leak warranty.

Marco B


February 8, 2021

Stonescape Steel Roofing provides high-end workmanship and superb quality control during the entire tear-off and installation process . Additionally, their customer service, from beginning to end, was top-notch. Ryan,... read more our point of contact, was always available, and resolved all questions and issues in a timely manner.. I highly recommend Stonescape for your project......they want to make you happy!Services: Storm / wind damage roof repair , Roof repair

Grady Arkin


February 8, 2021
Kansas City Residential Roofing Options
Stone Coated Steel
Investment-grade roofing that last 4x longer than asphalt shingles
Get A Free Quote
When it comes to the best roofing system for your home, 26 gauge Stone Coated Steel takes the cake for durability and aesthetics. This bad boy is rated Class 4 for impact resistance, meaning it can take a beating from hail and last 3.5 times longer than asphalt shingles. Plus, with wind warranties up to 130MPH, it can handle the gusts of Wyoming or Colorado like a champ. So if you want a roof that's tough as nails and looks good doing it, this is the way to go.

Stone coated steel is a system that provides a return on your investment. With a proven ability to provide home insurance discounts of up to 15%, it also lowers your energy bill by 30-50% on average! Avoid having to chip into your savings account and pay your deductible repeatedly when the hail comes through! Contact us to learn more about a permanent Kansas City metal roofing solution.
Our Stone Coated Steel Manufacturers
Traditional Metal
Barn-style metal roof material. PBR, Tufrib, Corrugated, Standing Seam and more. Offering incredible durability.
Get A Free Quote
Traditional metal roofing consists of PBR, standing seam, Tufrib, corrugated, and more. These systems provide all the great benefits you can find in stone coated steel such as class 4 impact resistance, wind resistance, and a class A fire rating. Traditional metal is great for homes in the hills, country, barns, and more. With great durability, you can add a unique look to your home with ultimate protection.

All of these profiles have many gauge and color options for your to choose from for your Kansas City metal roofing needs. You can choose from a hidden fastener system that comes with standing seam or stand out with the unique profile of Tufrib. Depending on the profile you want for your home, our expert Kansas City roofers will guide you through the benefits as well as possible drawbacks. Let Stonescape help you with your residential roofing needs in the Kansas City area.

Our Metal Roofing Vendors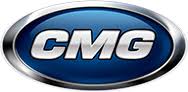 Asphalt Shingles
From class 4 impact resistance to basic laminate asphalt shingles. We use manufacturers that we trust.
Get A Free Quote
As Kansas City roofers, we specialize in metal roofing, but we also provide asphalt roofing shingles that may align better with your requirements. Our range of asphalt roofing vendors offers diverse class 4 impact-resistant options that come with wind warranties of up to 120MPH. Shingles are an excellent choice for reliable protection and quick installation to get your house back to its original state. For further information about shingle roofing options, feel free to reach out to us. Our team of professionals will be more than happy to assist you.
Our Asphalt Shingle Manufacturers
Complimentary Roof Inspections
Allow one of our Kansas City metal roofing specialists to inspect your property. We will evaluate every detail of your roof, windows, and siding while documenting our findings with Honestly, Integrity, and Quality. Our consultants share their findings with you in a thorough report, including pictures, and discuss their recommendations and your options. As we want to provide the best service possible, we will advise you if no damage is present!

When it comes to Kansas City residential roofing, Stonescape recommends two home inspections every year. Even if no storm has come through, a lot of other issues can surface. Worn-out sealants, settling, critters, and UV exposure can cause damage that allows for air drafts or leaks within your home. Finding these issues early on can prevent a costly expense down the road.

Get A Free Inspection
What To Expect
Contact Your Local Kansas City Roofers Today