Firestone Roofers You Can Count On
How Our Firestone Roofing Company Can Help
Stonescape Steel Roofing and Exteriors is a contractor serving Firestone as not only roofers but siding and window experts. With our incredible 10-year workmanship warranty, we prove that your home matters. With decades of combined experience, Stonescape has the knowledge to handle your needs the RIGHT way the FIRST time.

Whether you are looking for window or siding replacement to roof replacement with asphalt shingles or metal roofing for your home, Stonescape is here to help. Learn more about the services we offer.
Our Services
Firestone Metal Roofing Experts

Stonescape is the metal roofing pros in Firestone and along the Front Range. If you are looking for a roofing system that is truly hail resistant and stands up to the Colorado storms, allow our team to educate you on all the options available. From stone coated steel shingles to traditional metal like PBR or corrugated, we have options that match any look you have in mind.

Metal roofing for your Firestone home can provide incredible R.O.I. benefits. Property owners tend to see a 15-30% reduction in heating and cooling costs, a 15-30% discount on their insurance premiums, and an increase in the value of the home. Reach out today to learn more.
Get Started
Firestone Roof Repair and Storm Damage Assessments
Colorado is in "Hail Alley". What does that mean for you? Storm damage on the exterior of your home, frequently. Stonescape offers professional and accurate storm damage assessments, FREE to you. When hail hits a roof, depending on the size and velocity, it causes bruising that wears down asphalt shingles. This can cause leak points that may lead to further damage to other areas of your home. Whether the damage allows for a replacement or just a roof repair on your Firestone home, Stonescape can get you taken care of.

With a team of dedicated technicians that specialize in roof repairs in Firestone, Stonescape can provide a fast response time to take care of any issues that you may be facing.
Free Inspection
What property Owners Are Saying About Stonescape Steel Roofing
My entire experience with Stonescape was excellent. Stonescape was with me all the way through the process, from meeting with the insurance adjuster, getting more supplements from the insurance... read more company, helping me with which shingles to pick. etc etc. All employees were friendly and helpful. The crew that came to our house was amazing! They stripped and replaced 63 squares of shingles in the same day! That is 2 full house roofs! The crew did an excellent job cleaning up after themselves, I had zero trash left around the house. I would recommend them every day of the week.Services: Storm / wind damage roof repair , Roof inspection , Roof installation

Sara Standing


June 8, 2021

Had my roof replaced due to hail damage. Stonescape was great to work with from the initial inspection through the final installation, including working with my insurance company to make... read more sure the necessary repairs were covered. All the staff were professional and honest, making this a very easy process. The actual install happened in a single day, tear out through clean up, and they were able to work with my schedule as needed to avoid interruptions to a home-based business. 5-stars all the way, thank you Stonescape!Services: Gutter installation , Roof inspection , Roof installation

Nick Char Ault


February 8, 2021

Stonescape Steel Roofing took care of every detail and followed through on everything they said they would do. Sean explained everything thoroughly to me, walked me through the process, never... read more pushed for any service I wasn't interested in, and had great communication throughout. On the day of installation, the crew was professional, courteous and hard working, and the roof looks great! They took extra measures to protect our newly landscaped yard from any debris damage and did a great job cleaning up afterwards. I couldn't be happier with my experience and I highly recommend working with Stonescape Steel Roofing.Services: Roof inspection , Roof installation

Matthew Winheld


February 8, 2021

I worked with Stonescape over the last year on my roof claim. With the help of a public adjustor, my claim went from replacing 6 shingles (from wind damage) to... read more a full roof replacement. Sean estimated out 3 options (good, better, best) and we went with a metal roof upgrade and an insulation install. We have a mountain cabin that had no ceiling insulation, so this was desperately needed. I can already tell the roof system is making a difference, I'm excited to see how the winter is and how much warmer our home will be. We are very happy with our new roof and are thrilled we don't have to worry about asphalt shingles anymore! Sean and team are great and took care of us. I highly recommend Stonescape!Services: Roof installation , Skylight installation

Jessica Ellis


February 8, 2021

Stonescape Steel Roofing provides high-end workmanship and superb quality control during the entire tear-off and installation process . Additionally, their customer service, from beginning to end, was top-notch. Ryan,... read more our point of contact, was always available, and resolved all questions and issues in a timely manner.. I highly recommend Stonescape for your project......they want to make you happy!Services: Storm / wind damage roof repair , Roof repair

Grady Arkin


February 8, 2021

The Owners of StoneScape Steel Roofing, Rob and Erika are two of the nicest, smartest and diligent people I have met to date in the roofing industry. I am... read more an attorney in this industry and I have met 100s of roofers over 30 years. When I need to find a solution to my constant ice damming problem at my home in Breckenridge, I met with the distributor of the impeccable product and asked who he recommended to do my roof. Without hesitation he had me call Sean Points, a project manager at StoneScape. Sean created a custom package for my home and he was onsite every step of the way. Obviously the owners' values and ethics trickled down to Sean as his promptness and professionalism was impeccable. Sean's system looks fantastic and it saves me 30% on my winter heating bills. My home is 40% warmer and I received a credit on my homeowners insurance for installing this roof. I highly recommend Sean and StoneScape for all of your roofing needs.Services: Gutter installation , Roof installation , Skylight installation

Evan Wolfe


December 8, 2021
About Stonescape Steel Roofing & Exteriors
Woman-owned and operated right here in the Front Range, Stonescape Steel Roofing and Exteriors is a Firestone roofer here to bring you peace of mind with your roofing, siding, and window projects.

With decades of combined experience, our team has experienced every situation imaginable with every system. For you, this means we know how to handle anything we come across. With our 10-year workmanship warranty, our goal is to provide assurance that we are here to back our work. From Firestone metal roofing to replacing those worn out windows, Stonescape is the trusted exterior service company.
About US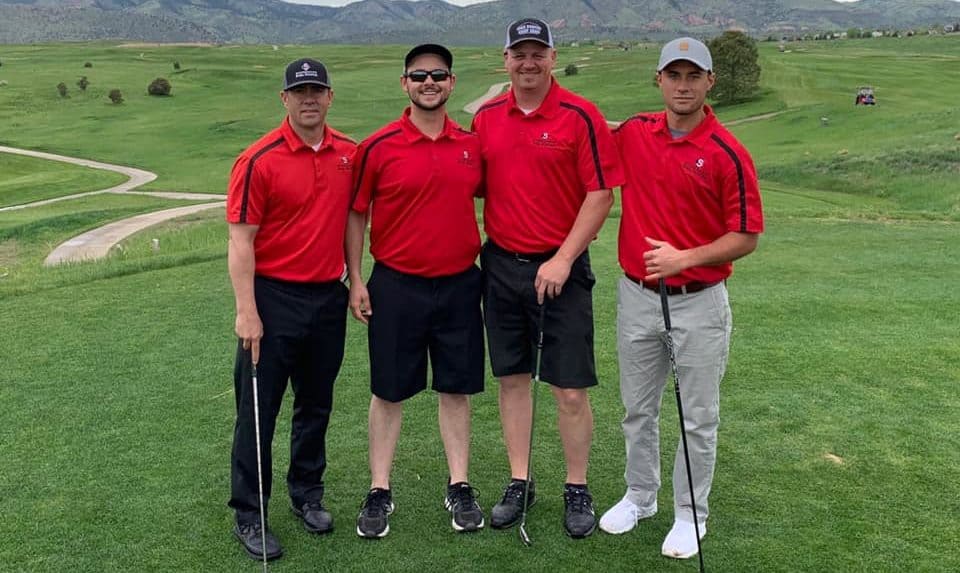 Has your roof insurance claim been denied?
Is the insurance company claim estimate lower than expected in order to properly restore, or replace your roof?

Call. Let's Talk.
Let our Firestone Roofing Company Know How We Can Help
Special Programs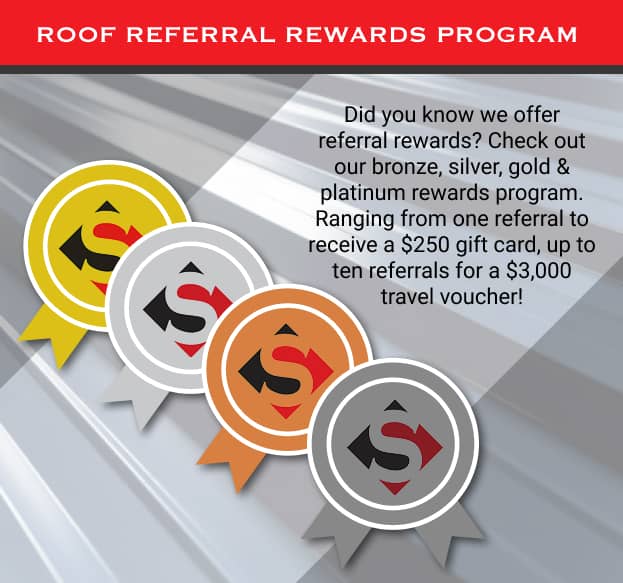 Read More
Supporting Our Troops and First Responders
Stonescape Steel Roofing is honoring our TROOPS and FIRST RESPONDERS this year with rebates for all active duty personnel and retired first responders and veterans.

Those who serve and who have served will receive a $250 rebate on any roofing system purchased, and a $500 rebate for any project over $20,000.

Read More