Almost everyone has heard horror stories about roofing contractors ripping homeowners off. From fly-by-night "contractors" to poor workmanship. Hiring a roofing contractor should be an easy process, but how do you know the company you're hiring is being honest? There are an immense amount of scam artists posing as professionals.
Paying attention to red flags when dealing with a contractor can save you hardships down the road. Colorado and Wyoming are common areas for intense storms, bringing in companies from all over the country.
What does that mean for you? No one is around to honor a warranty or fix their mistakes.
A few red flags to watch for when you hire a roofing contractor
The first step you should take is vetting the company. Make sure they have trusted reviews from other local homeowners, the more the better. How does their online presence look? Believe it or not, a well-built website is a sign of credibility, although can't be trusted alone. If the roofer shows up with no company insignia, cards, and forms, keep looking for a new one.
Proper legal documents and forms should always be a part of the contractor process. In these forms make sure that a scope of work is laid out, including every detail and material that will be used. If the roofing company isn't disclosing the amount of material used and square footage, they may be padding their estimate.
At the same time, if the estimate seems too good to be true, it may be. Often roofing contractors will skip on certain necessary materials, and reuse flashings and pipe jacks that they shouldn't be to save on cost. They do this to win the job, in turn, you are getting a cut-rate roof replacement. Another reason your estimate may be low is the contractor is using outdated or low-quality materials.
Another red flag to watch for is the bait and switch. Companies will come in with a low number to get the initial contract signed and increase it as the job kicks off. The scope of work comes back into play in this situation. Ensuring you read over all the materials needed before the job starts is crucial.
A contractor should be your guide through the roofing process. Every step of the way you should be getting a re-roofing 101 course from your account manager. If you are being pushed to sign documents before you understand the process, it is time to call someone else.
How do you avoid getting ripped off by a roofing contractor?
Research. Like we said, check a contractor's online presence. From their website, google reviews, to BBB accreditation. This will tell you that you have found a local roofing contractor that can be trusted. The majority of local companies are members of your area's chamber of commerce, belong to roofing organizations, and participate in charity organizations.
The most important factor when it comes to hiring a legitimate contractor is verifying license and insurance. No professional roofer will avoid providing these documents.
Looking into the companies' warranties as well as the manufacturer warranty is a way for you as the homeowner to know you are protected. The contractor warranty would help cover any workmanship issues, if they made an error during installation, they would fix it. The manufacturer warranty covers any issues with the material, like if it doesn't stand up to the wind rating.
We are a trusted local company
If you are wanting to save time and effort, Stonescape Steel Roofing is a local roofing contractor that stands by honesty, integrity, and quality. Offering a 10-year workmanship warranty is a way Stonescape guarantees the best possible experience. Don't hesitate to contact us for your roof replacement, installation, or repairs.
Asphalt shingles are the most popular roofing type, but that doesn't mean they are the best for you. There are many features of metal roofing that can suit your roofing situation better.
If you haven't decided on the type of roofing you want to use yet, read on.  This article will list and detail 5 reasons to install a metal roof. You may just find that it's the right roofing for you.
1. Metal Roofing Lasts Longer
When it comes to choosing metal roofing or asphalt shingles, the latter choice is cheaper. However, this is only in upfront cost. It's also a good idea to factor in durability.
Metal roofs last from 40 to 70 years. In contrast, asphalt roofing lasts only 12 to 20 years.
Therefore, upon installing a metal roof, you'll have it for practically a lifetime. It may cost more to replace asphalt shingles a few different times.
2. It Is Fire and Moisture Resistant
There are two major Wyoming and Colorado environmental factors that can cause damage to asphalt shingles. These are moisture from storms and fire. The former can cause mold to build up and the latter can cause shingles to melt.
Two of the advantages of metal roofing are its resistance to these factors. With metal's non-porous surface, it's less likely that water will penetrate it. Also, most metals have a higher melting point than most fires can reach.
3. It Is More Heat Resistant
Asphalt shingles have some heat resistance, but metal roofing has far more. Sunlight reflects very well-off metal's shiny surface. This can reduce the amount of air conditioning that the home below needs.
Manufacturers can increase this effect by painting the metal roofing certain bright colors. Asphalt shingles come in different colors as well but tend to absorb heat rather than reflect it.
4. It Can Save and Make You Money
Some more benefits of metal roofing are the different ways that it can save and make you money. One of these is that it can increase your home's value. According to Home Guides, you can recoup up to 89.5% of the cost of metal roofing in a home sale.
In addition, installing a metal roof can get you a discount on homeowner's insurance. This is because a metal roof's durability makes it less risky for the insurance company.
5. It Is More Environmentally Friendly
Professionals can technically recycle both asphalt shingles and metal roofing. However, asphalt has a more negative environmental impact. This is because of the polluting effects of its petroleum composition.
Choose Us For Your Metal Roof Installation Needs
As a final tip, be sure to choose the style and material of your metal roof carefully. You want to make sure that it meets your needs in look and features as best as possible.
When you're ready to install metal roofing on your home, consider us. We will be there to guide you through the entire project. We also prove the integrity of our work by offering you a 10-year warranty. When it comes to a trusted metal roofing company in Colorado and Wyoming, there is no better.
Contact us for a free roof inspection today.
When it comes to roofing in Fort Collins, a normal roofing system just doesn't cut it. Living in a part of what is known as "Hail Alley", it is crucial to build a roof that will outlast the storms. Generally, an insurance provider will not raise your premiums after your first hail damage claim. However, your claim history will be considered. It is our goal to provide roofing systems to the Fort Collins community that last far longer than the traditional asphalt shingle.
Over the years how many times have you had your door knocked by a roofer? Hopefully, you vetted the companies and learned that not all of them are local Fort Collins roofing companies. With storms comes what is known as "fly-by-night" roofers. Companies will track significant storms and rush to them to maximize their profits for the year.
The problem is this, those companies are nowhere to be found should you face any issues after the roof installation. You may be facing a minor leak from improper installation and will be forced to call another company for a roof repair, which can be costly. Ensuring your roofing contractor is established in Fort Collins can save you headaches in the long run
Hail Resistant Roof Contractor in Fort Collins
If you haven't been presented a class 4 roofing system for an option, then previous roofing contractors haven't been honest. There are multiple options you have when it comes to hail resistance. From asphalt shingles to steel and metal roof materials. We are going to layout the options you have when it comes to a system that will last.
Stone Coated Steel Shingles
Stone coated steel is the most ideal choice for homeowners when it comes to durability and aesthetics. With class 4 impact resistance and up to 120 mph wind warranties, your roof will outlast Fort Collins hailstorms.
The benefits that come with steel shingles are the most important. Insurance providers give a discount to homeowners who have a class 4 impact resistance roof installed, anywhere from 15-35%. Heating and cooling costs are often reduced by 15-35% as well. With stone coated steel you have the option to have a direct to deck installation or a batten system installation. Battens are sticks of wood, varying in size, that raise the roofing system from the deck and allow for more flow of air. Considerably less weight, steel shingles come in 80-150 pounds less per square (100 square feet) than asphalt shingles.
You will find a wide variety of colors and profiles. Shake, tile, Spanish, and asphalt shingles are what these steel shingles can mimic. When it comes to Fort Collins roofing, we know how important curb appeal is. Boral Roofing has a great faq sheet to answer the most common questions.
Metal Roofing
Traditional barn-style metal roofing has been popular for a long time. The trick to this style of roofing is that HOAs may not allow it per their codes. If that is not the case, you will find a multitude of types and colors to choose from. Metal roofs are known for their durability along with steel shingles. With a class A fire rating and substantial storm resistance, you can't go wrong whether you live in Fort Collins or in the foothills. Here are just a few of your metal roofing options.
Standing Seam
Standing seam metal roofing is a concealed fastener system. The benefit of this is minimizing leak points as it is mechanically seamed. This roofing material comes in several different styles, allowing you to find a look that matches your preference. Along with these options are various gauge thickness and color options. Something to be mindful of with this mechanical lock roof is that it has a minimum slope requirement of 2:12, 5:12 with the 2" panel.
Tuf Rib
Tuf rib metal roofing is an exposed fastener system that is the cost of the most common class 4 impact-resistant asphalt shingles. Fastened to your roofs deck with screws, this material comes in 26 gauge and 29-gauge thickness. It requires a minimum slope of 3:12 and has a wide variety of color options.
Ultra Box
Ultra box metal roofing is a versatile system that can be used for roofing or siding. Known for its above-average durability, it not only provides maximum protection but a great look on your home. It requires a minimum slope of 1:12 with bead seal and stitch screws. As with Tuf Rib, it is an exposed fastener system.
Asphalt Shingles
There are numerous options when it comes to hail-resistant asphalt shingle roofing. Most manufacturers offer several choices for class 4 impact-resistant shingles. The upside to this roofing system is the cost. Coming in at a lower cost, it allows Fort Collins roofers to install a roof for a reasonable price. Owens Corning and IKO are two of our favorite manufacturers and we trust their products.
SBS shingles are known to be the most flexible and provide great tear resistance. Manufacturers offer a step-down that comes in at a more affordable cost but does not contain the synthetic rubber of an SBS asphalt shingle. Although there are several options, they all come with a class A fire rating and great wind warranties
The one thing to keep in mind is asphalt shingles are the most susceptible to damage, even with a class 4 rating. When it comes to Fort Collins roofing, the goal should be replacing your roof far less often. We have often had to replace class 4 asphalt shingles after a few good hailstorms.
As a Fort Collins roofing company, we have seen a lot of issues when called out to inspect a roof. A good amount being roof installation errors. It is our mission to provide Honesty, Integrity, and Quality services with every roof we build. We stay on the job until we know our clients are satisfied with the final product and we can be confident that we built a Stonescape roof. We back all of our work with a 10-year workmanship warranty, our way of expressing our confidence in our work. With that type of warranty, we are showing that we will be around for the long haul and you can count on a reputable roofing contractor in Fort Collins.
When researching a commercial roofing company for your project it is very important to do your homework. There are many factors to consider and evaluate before making your final decision on your contractor. Always get a minimum of 3 contractors to bid on your project.
Before even calling out a contractor, check to make sure they are a local roofing company and how well reviewed they are. It is important to ensure that they are licensed and insured. Check with the local BBB and view their rating, as this is where the most accurate consumer reviews are held. Be aware of storm chasers and so-called contractors from other states that will claim they are local. They get the job done, collect the money, and good luck finding them if you have any warranty issues. Now that you have qualified your 3 contractors ask each of them for references to do one final check on your contractors. Talking with past clients is a sure way of verifying the quality of their work.
The Commercial Roof Prebuild Process
Now the bidding process begins. Always make expectations of when you expect your bids back. A good contractor will have it back to you within 5 days, pending the complexity of the project. What you will find is all commercial roofing contractors have their own preference of materials and manufacturers. Meaning you could end up with 3 bids all using different materials and systems.
The best possible situation is to have a scope of work describing materials and roofing systems that the contractors could bid off. This ensures each contractor is bidding apples to apples. If you have done the research and have a preference of what type of roof system you would like, tell the contractor to bid accordingly. Most manufactures offer the same warranties and get inspected by the manufacturer's representative to provide that warranty.
What Do the Roofers Need
Typically, the contractors will core your roof to see how many layers there are. By law, you cannot have more than 2 roofs on the structure. They will be looking to see if the roof has a structural slope or if it was created with a taper system. Commercial Contractors then patch the holes to prevent leaks. Measurements will be taken, notes on the roof's components, and photo documentation. A good contractor will get all the information they need to go to the office and work up the bid.
Bids are now in, and it is time to review them. How many of us get a bid and before we read it, we go right to the cost? The low bid is not always the best deal. This is when the scope of work comes into play, which should be very detailed. It is important to take notice of every line item in detail. Often there are important aspects left out, causing one roofing company to appear at a lower price than the other. It should state that a city roofing permit will be pulled. The proposal should be written specifically for your project. Not a cookie-cutter format in which a few items have been changed to fit your project.
Questions to ask your Commercial Roofer
There are some specific questions you should ask before signing a commercial roofing contract.
How long will my project take?
What safety procedures will be put in place to keep the residents and crew safe?
How much noise and smell will there be?
How will they deal with debris coming off the roof? (This is very important when space is not available).
Will there be always a representative of your company on-site? An important factor to have for communication and to quality control the job. The last thing you want is a crew doing whatever they want with no supervision. A temporary toilet should be on site. A good commercial roofing contractor will be able to answer these questions without hesitation.
How will the roof be loaded?
You have selected your roofer and now the projects begin. Typically, the contractor will be asking for half of the money down. Be sure to hold the contractor accountable for what was written and what you are paying for. Hopefully, you are very pleased with your contractor. At the completion of the roofing installation, you need to be sure the city signs off and the manufacturer's representative walks the roof for your warranty. If the remainder of the balance is due upon completion, these components are crucial. At times the paperwork is in from the rep to his company, but it takes a few weeks before you receive your copy. You should be comfortable with every aspect of your commercial roof. If not, withhold some of the balance until every aspect of the contract was fulfilled.
In today's world, we have all the information we need in our hand-held devices. Through a quick Google search, you can find home remedies, recipes, gardening tips, and anything that you can think of; but are you researching your contractors? Research is more crucial than ever and requires a little further digging than the first Google answer. Here are some of the top reasons why researching your local roofing company is important.
A Well Reviewed Contractor
First when researching a local roofing company is looking at the Google rating and customer reviews. However, the number of reviews is what tends to stand out the most. It is easy to have a 5-star rating if you only have a handful of reviews. Though someone who has hundreds and still maintains a high star rating is going to speak more reputable. Google reviews give you the advantage by giving you an opportunity to make an educated decision when choosing a company. We want our customers to be genuinely satisfied by the end process. Ensuring writing a good review will come naturally and be true to their experience.
Now that you have found a company with good reviews, it is time to see what they bring to the table. At Stonescape, this is where we shine. As a local roofing contractor in the Northern Front Range of Colorado and Southern Wyoming, we strive to offer more than your "Chuck in a truck". Not only do we have offices in both Colorado and Wyoming, but we constantly have our team all over the area covering wherever the needs are and striving to make the best impact we can to support our communities. Maybe you have seen our wrapped trucks around?
Fully Staffed Roof Contractor Team
We are proud to have a full office staff, Quality Control Inspectors, In-House Laborers, and managers in each department. Many roofing contractors do not provide team support and are likely doing just about everything themselves. Having a team to support our Consultants not only helps them be more available to our client's needs but benefits the client in having support as well. Dealing with insurance companies during a claim is not always an easy task, but that is where we step in. We have a supplement department that specializes in negotiation and knowing the codes for your city. Ensuring you are being paid what is justifiably owed to you from the insurance while making sure your home is code compliant.
We have an estimating department that can write up an itemized estimate for any product you are interested in. Also a residential operations department, commercial operations, quality control, business managers, and a marketing director. One of the greatest perks to our value is our warranties. Offering a 10-year workmanship warranty on our roofs, alongside the manufacturer's warranty. This sets us apart from many local roofers because the industry standard is usually only around 2 years. We even have financing options! Our focus is on installing more than just a roof, we install roofing systems that last.
Well Rounded Local Roofers
Many roofing contractors only focus on shingles because it is the most common, but also the easiest roof to install. Stonescape offers all roofing systems. We cover shingles, metal, stone coated steel, flat roofing, and more. From residential to commercial, we are taking care of our community one roof at a time. Our company is consistently training, learning, and growing the business so that we can make an even bigger impact and stand apart from the competitors.
Often roofers agree to do a specialty roof without having the experience or knowledge to professionally install it. Between our entire team, it is credible to say we have almost 150 years of experience. Having a local roofer for both residential and commercial not only is convenient but is stable. Can you imagine having a roof leak from a recent storm and your roofer who installed it either lives in a different town or even a different state? Would you have a backup ready? With Stonescape, we are readily available and present for all our customer's needs – no backup necessary!
Licensed and Insured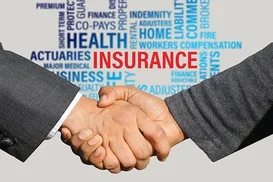 This is a fundamental requirement for any contractor, however, not all contractors are insured. The company being insured for General Liability and Worker's Compensation is essential, but what about their subcontractors? We are extremely strict in this department because we believe the safety of all is crucial. All our sub-contractors are required to carry General Liability and Worker's Compensation. This alone sets us apart from many other companies in the area. In addition to being fully insured, we are also fully licensed in every city we perform work in. Ensuring that we are approved by the city and are doing our due diligence. There are many online platforms to look up contractor license verification.
As your local roofing company, we want to help get you back to a pre-storm condition. Investing in a 50–100-year metal roofing system costs less than asphalt shingles in the long run and protects your investment. As a result of upgrading to a metal roofing system, our clients are seeing their insurance premiums and energy bills reduced by as much as 30-50%, home values raised by 3-5%, and their roofs are lasting 3 times longer than neighbors.
Join us on August 14, 2021, at 11:00 am for our Mountain Roofing Education Seminar. We are teaming up with the Red Feather Lakes Volunteer Fire Department at their facility to help educate residents on the ins and outs of Mountain Roofing. We will be going over local roofing code requirements, the difference between all of the fire classifications, and the options you have when it comes to protecting your home and the community you live in. Lunch will be provided by the Stonescape Steel Roofing team! Bring your family and friends, as well as any questions you may have. Feel free to contact us at (303) 823-2365 or info@stonescapesteelroofing.com.